(It sounds more serious than we are!)
We meet Wednesday evenings from 7:00 – 8:30 pm, as well as Sunday mornings at 8:30 am before worship service.
We sing a song at most services during the school year, then we take the summer off.
If you like to sing, come check us out! Join us if you dare – we have lots of fun!
All elementary age kids are invited to sneak out during the service with Jeannette and her helpers to learn some new songs and have a bit of fun! Sometimes we add some Boomwhackers, handchimes, rhythm instruments, or sign language to the songs. We have even learned songs in other languages! We also like to join forces with the grown-up choir for some inter-generational singing. Preparing the Christmas Program is always a lot of fun! We all sneak back in to our families before the end of service, just in time for donuts!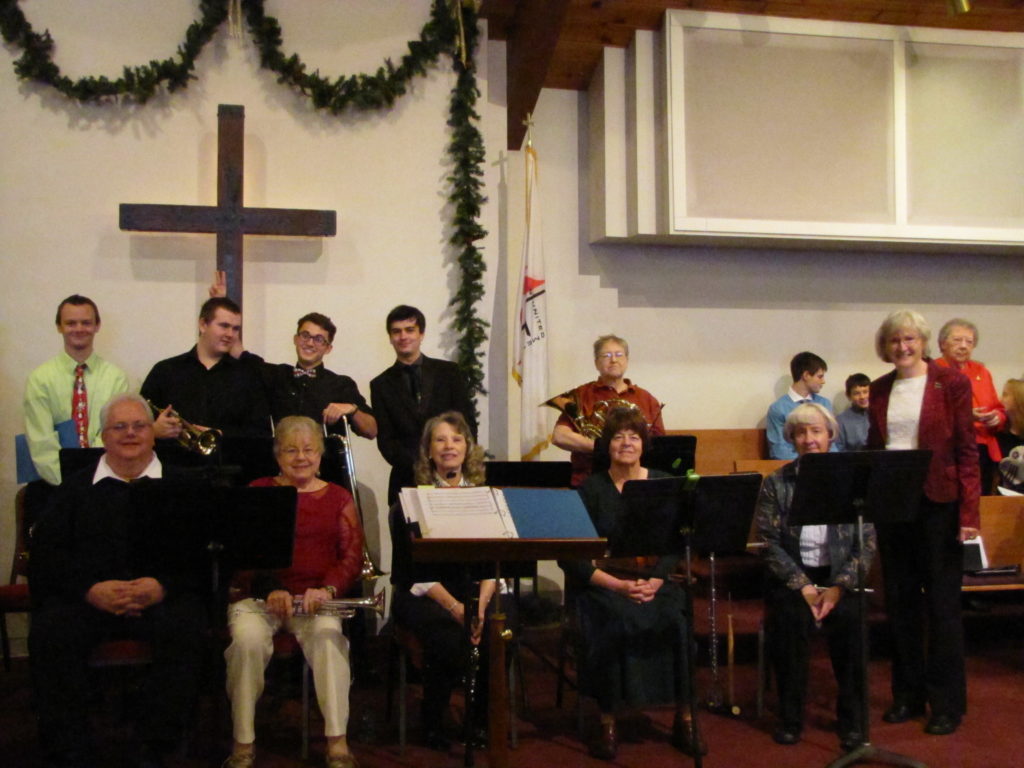 Phillips "Band"
Our band gets together about twice a year to work up songs for special services, typically Christmas and Easter. We usually rehearse after Sunday School (11:30am on Sundays) for several weeks before performing. All

wind and string instruments

are welcome, as well as their musicians! We also include small group or solo instrumentals throughout the year! Whether you are a student just starting to learn OR a professional who loves to play OR you haven't picked up your instrument in years, you are welcome in our band!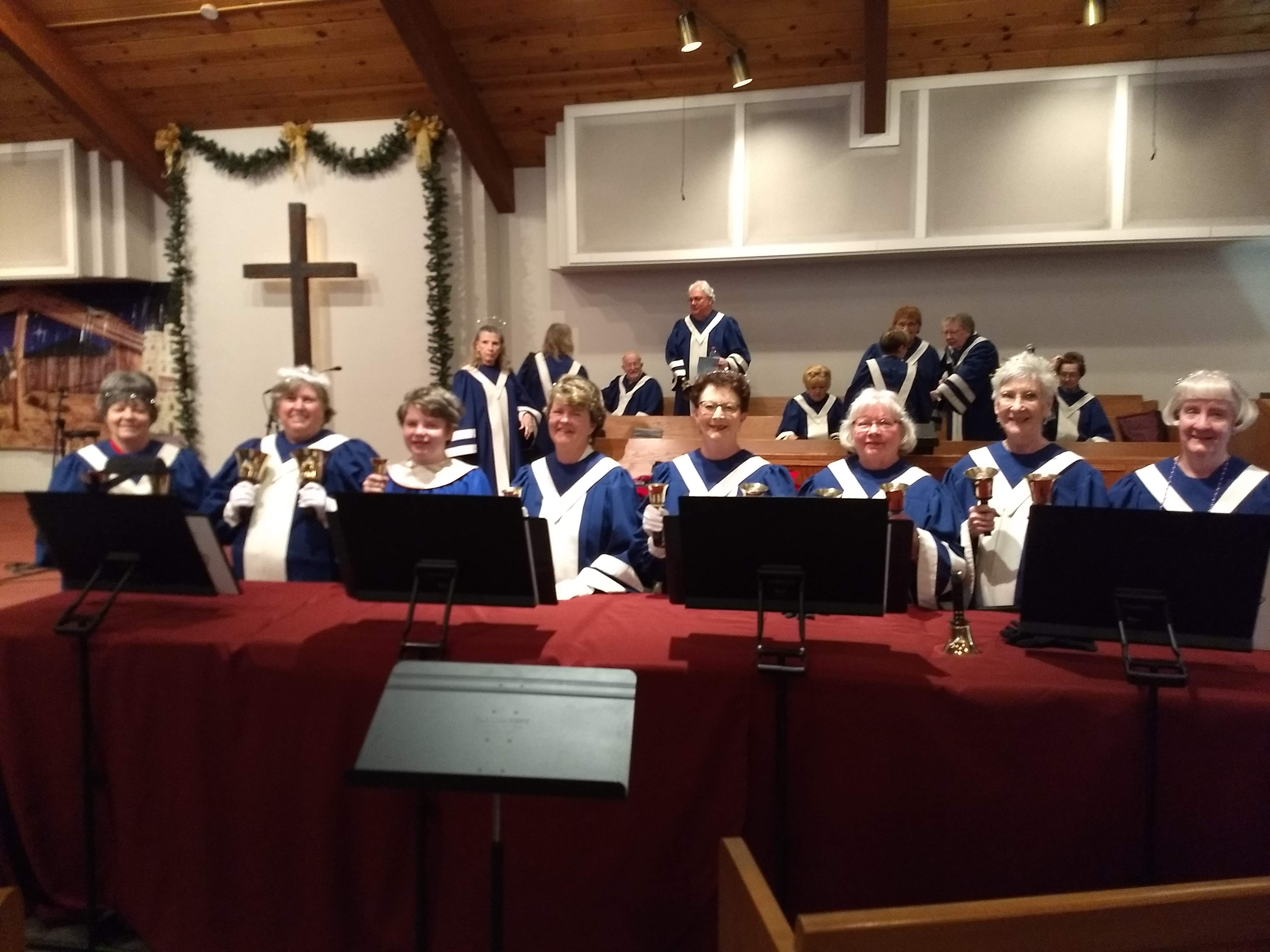 Ever considered ringing handbells? We take ages youth through adults!
If you are interested, please contact the church office for more info.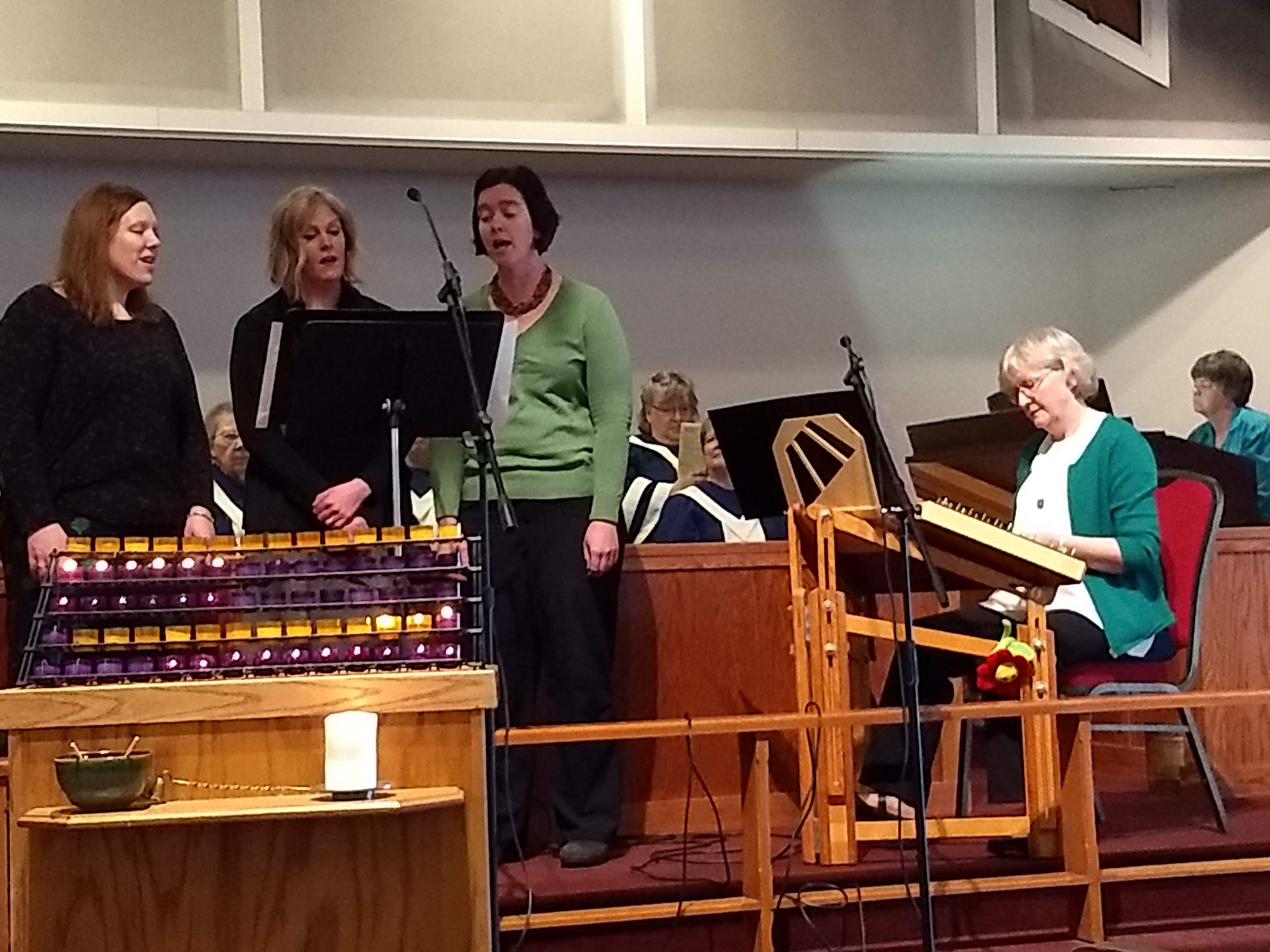 June through August, we open the opportunity to the entire community to share talents with the church during our worship service's special music time. This gives our regular musicians a break and adds variety to our shared experience. Vocal and instrumental solos or ensembles are welcome!