God's grace is everywhere and for everyone
Traditional Worship – Sundays 9:00 – 10:00 am
Thursday Night Live – Thursdays 7:00 – 8:00 pm

Click here for details!
Lent
"How is it with your soul?" – Lent is a self-reflective time, an inward self-examination, the perfect time to take an inward journey and to spend some time in solitude and reflection.
"How goes your soul?" – However, examining your soul is more than just looking inward; it is also considering the state of your soul as it walks about in the world. How do you live in the world around you? How do you impact, or better your community, your church, your family?
Lent is a time for looking inward and moving outward. We are learning to live inside out.
Easter Egg Hunt
Wednesday, March 29 at 4:30pm
Stay for the

Community Dinner at 6:00pm
Recorded Worship Services at Phillips UMC
For those who prefer to worship from the safety and comfort of their homes, we are providing a video version so we can still have the shared experience of worship. While it is no substitute for the welcoming hugs and handshakes that typically accompany our services, we hope that it can provide some comfort and inspiration.
May God be with you wherever you are!
Please click on the service below, then click again to start the video.
To see our older videos, click here:

This will open our "Phillips UMC Worship Videos" YouTube Playlist in a new tab.
Community Dinner
Wednesday, Mar 29 at 6:00pm
Join us on the last Wednesday of each month to enjoy the food and fellowship. All are welcome! Food is served from 6:00pm until 7:00pm or until it's all gone.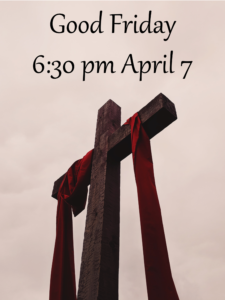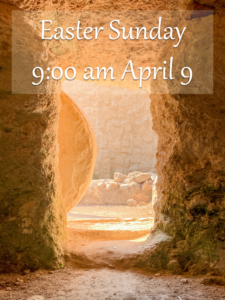 Food Bank of the Rockies
Tuesday, April 4
Food distribution begins around 3:00pm
Please do not line up before 1:00pm.
Volunteers arrive at 1:45pm

The truck should arrive around 2:00pm, then the food will be unloaded from the truck

and boxed before we can begin distribution. This takes about an hour!

Be advised, you will be asked to turn off your engine while you wait in the parking lot.

Pro tip: The line moves quickly – especially by 3:30pm!
Please note that due to the Covid-19 pandemic, this is a drive-through distribution:
Parking lot will be completely closed in the morning – no early line-up.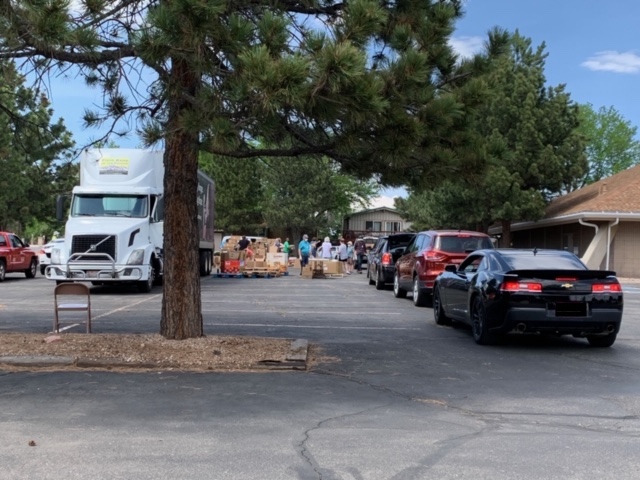 Drive through pick up of food –
Enter from east entrance at Otis Street.

Stay in your vehicle.

Volunteers will load the trunk.
Walk up service for those without vehicles –
Pick up on west side of building.

You will have to carry your own boxes.

No assistance is available.