Senior Pastor:
Pastor Joyce DeToni-Hill
Pastor Joyce DeToni-Hill is a native of Jackson, Michigan. She served churches in the West Michigan area from 1987 until 1999, when the mountains called her and her family "Out West". Her passion is spiritual pilgrimage and lives this out in every way she can from walking alongside people on their daily personal and communal faith journeys in the local church to volunteering as spiritual guide for the Denver Front Range American Pilgrim Chapter.
Joyce is at home strapped to a backpack and looks forward to each time she can walk the Camino De Santiago to connect with the world's people, renewing her commitment to gratitude, peace, hospitality, service, and joy.
Her spouse, Derek is pastor at Smoky Hill United Methodist Church in Aurora

Older Adult Ministry Pastor:
Marilyn McGraw
While attending Iliff School of Theology in the 1970's, Marilyn was the student pastor at Phillips UMC. When she was ordained as an Elder, she was transferred to Park Hill UMC for 8 years; to Torrington, Wyoming for 4 years; then to Englewood UMC for 8 years. After retiring in 2002, she returned to Phillips UMC on a part time basis, serving as minister to the older adults. For the older adults, she plans fellowship opportunities, offers worship services in retirement communities, and visits home bound members.

Youth Director:
Darcy Wood
Darcy has been the Youth Director at Phillips UMC for the past 8 years. She has been a life long member of Phillips UMC and was active in youth group during her "youth years" at PUMC. Prior to becoming the youth director, Darcy was the Sunday School Superintendent for 3 years. Darcy loves education and teaching students of all ages. She was a Jefferson County Public Schools teacher for many years prior to becoming a staff member at Phillips. Darcy has a husband and 2 kids.

Director of Music:
Jeannette Turchi
Jeannette began taking piano lessons at the age of 9 and has been enjoying music ever since. She branched out to voice, flute and piccolo in school and taught herself hammered dulcimer and musical arranging/composing as an adult. In 2008, she began directing the Sonsingers (Phillips' Children's Choir) and formed a band comprised of youth and adults to play for special occasions. She was the choir accompanist at Phillips from 2011 to 2016. In fall 2016 she became Director of Music, including the Chancel Choir, Handbells, Selah (Women's Ensemble), Sonsingers and Band. Her husband, Craig, is famous for his Children's Sermons and Heifer Project fundraising drives. Together, they have a son, David, and a daughter, Alison.

Organist/Pianist:
Sue Alleman
Sue studied piano and organ for 13 years and taught piano privately for 15. She played for several lay ministers at Columbine, Littleton Manor and Sunrise for 25 years. She belonged to and was organist for Community Bible study in Littleton for 5. It has been a blessing to have her as the organist/pianist here at Phillips United Methodist since 2007. In addition to her musical abilities, she has been a member of Red Hats and the Optimist Club. She also reads to children through the Littleton School System 7 hours a week and worked at the Colorado Rockies baseball games for 10 years.

Nursery Attendant:
Mary Conroy
Phillips UMC has been Mary's home church since 1962. She was hired as one of the Nursery attendants in November 2013. Mary has many years of experience in caring for children. She is the mother of two grown sons, has worked for MOPS (Mothers Of Preschoolers) program as a MOPS teacher since 2004 and has been involved with numerous children's events at Phillips UMC. At home, Mary enjoys reading, baking, researching her family's genealogy and traveling and exploring new places with her husband, Kevin.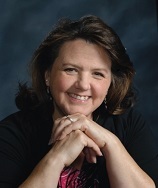 Office Manager:
Laurie Fong

Custodians:
Brian & Kim Ophaug