Food Bank of the Rockies
@ Phillips UMC the first Tuesday of every month 3:00-5:00pm
Food is the foundation for a happy, healthy life. Hunger can be found everywhere – often where you least expect it. The homeless population represents only about 10% of our food recipients. The rest? Everyday people like low-wage workers, children, seniors on fixed incomes and individuals with health issues.
How you can help –
Check-in clients in their cars

Directing traffic in parking lot

Boxing up food

Placing packed boxes of food in people's cars

Volunteers please report at 1:00pm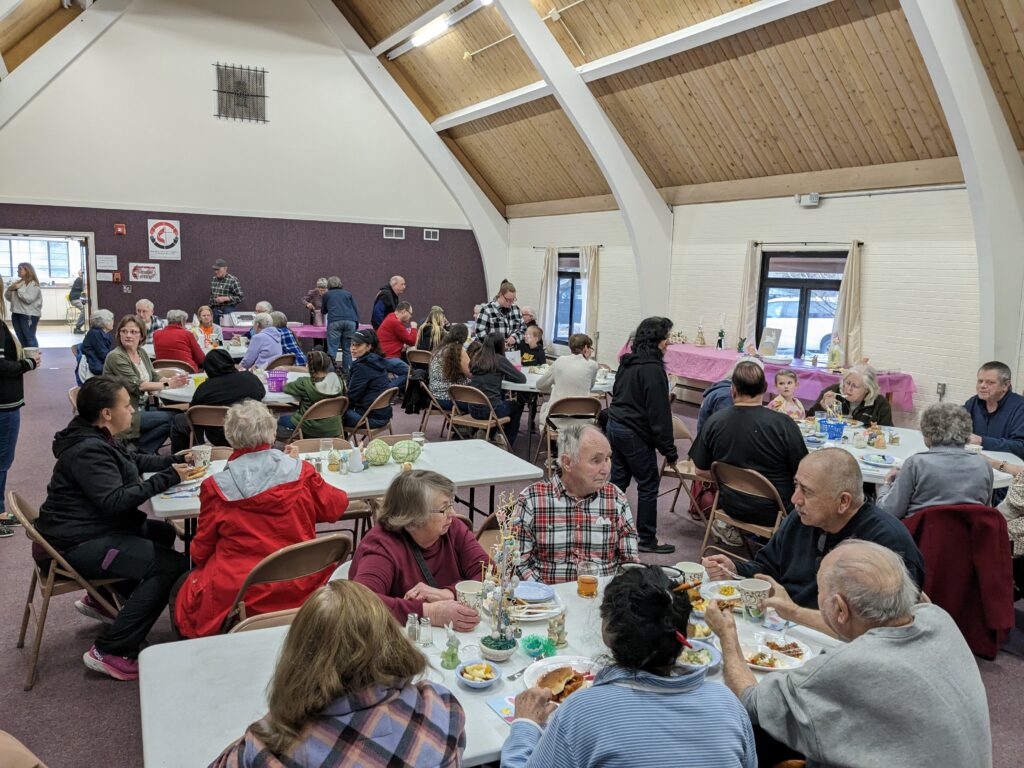 Free Community Meal at Phillips
the last Wednesday of every month 6:00-7:30pm
(November and December ~ 3rd Wednesday of month due to holidays)
Tired of cooking? Want some company for dinner without cleaning the house?
Join us for a delicious free meal! There is always plenty of great food, fellowship, and crafts/activities for the kids.
helping prepare food

providing salads or desserts brought from home

serving food

bussing tables

washing dishes

clean-up

Volunteers arrive at 5pm
Heifer International
Heifer links communities and helps bring sustainable agriculture and commerce to areas with a long history of poverty. Our animals provide partners with both food and reliable income, as agricultural products such as milk, eggs and honey can be traded or sold at market. Families then share the training they receive, and pass on the first female offspring of their livestock to another family. This extends the impact of the original gift, allowing a once impoverished family to become donors and full participants in improving their communities. Together, we can change the world, one family, one community, at a time.
Phillips UMC has an annual fund drive in late winter to share animals through the Heifer Project. Upon completion of the fundraiser, we symbolically "send" the animals we raised money for to the "villagers" (aka our kids). This involves a new launch vehicle every year which is kept secret until the final unveiling on Launch Day! We have sent cows, sheep, goats, ducks, chickens, bees, rabbits, llamas, camels, fish, and even water buffalos! Contact the church office to contribute.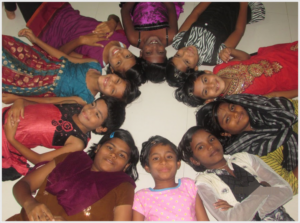 Global Hope
Global Hope's mission is to provide Christ-centered care for orphaned and vulnerable children through Global partnerships. We work in Romania, Kenya, and India in a variety of settings through different partners. Some children are cared for in small, family-like group homes, some live in foster families, others live within the community, but receive education and/or food through a partner. All partners are committed to sharing the Good News of Jesus Christ and providing spiritual guidance. Success is when we witness children thriving in mind, body, and spirit.
* Phillips UMC supports Global Hope through mission trips and donations. Contact the church office to find out how you can help!
When the Earth rocks … UMCOR rolls!!!
The United Methodist Committee on Relief (UMCOR) brings God's hope, healing and renewal to people whose lives have been disrupted by war, conflict or natural disaster. UMCOR provides humanitarian relief and disaster response to people in more than 80 countries, including the United States.
After flood waters have receded, wounds have been tended, basic needs met, and the world's attention has faded, The United Methodist Church continues to be present by providing ongoing assistance.
UMCOR provides survivors not only temporary relief, but also long-term education, training, and support. While UMCOR cooperates with other aid organizations, the most important partners in the work of recovery are those being served.
United Methodist Committee on Relief (UMCOR) is a non-profit 501(c)3 organization dedicated to alleviating human suffering around the globe. UMCOR's work includes programs and projects in disaster response, health, sustainable agriculture, food security, relief supplies, and more. 100% of your donation goes to relief efforts – Contact Phillips UMC office for more information.
Missions & Outreach
The Missions Committee at Phillips is involved locally and globally in many capacities. Volunteer opportunities are always available!
Call the church office for information at
303-934-5549
.